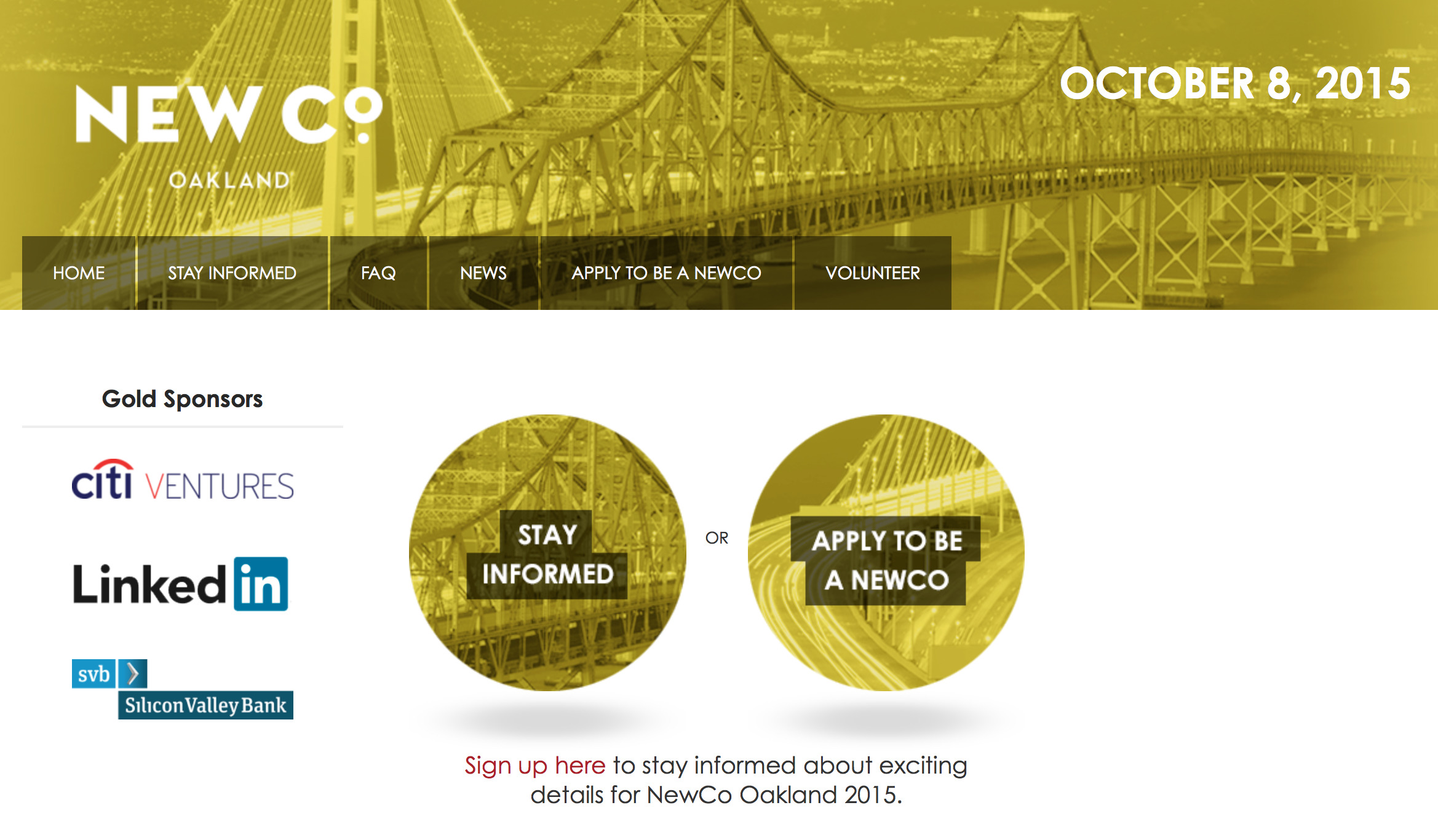 NewCo offers direct access to the most innovative companies across the globe – get out to get in!
We designed NewCo to celebrate the spirit of innovation that embodies so many organizations around the world. This year we are bringing NewCo to 15+ cities and look forward to working with you to create a session that properly captures and shares your unique story. We've put together this FAQ to help answer some questions we frequently receive about NewCo and what it means to host a session. If you have any further questions/thoughts please contact Tim Nordvedt at tim@newco.co.
What is NewCo?
NewCo is a new kind of event experience: a mashup of an open studio tour and a business conference, with the vibe of a music festival. Register to attend sessions given by local innovative companies and organizations. You get to pick which sessions you would like to see and which company/organization you'd like to visit in their native environment.
Sourced through Scoop.it from: oak.newco.co
We're super excited to be a host company for the first ever Oakland NewCo on Oct. 8th… Save the Date and sign up!